RECEPTION
At your Service
We aim to offer you a great experience.
An array of perks, amenities and services will make your time with us as stress-free and personalised as possible.
Our professional & friendly team is at your disposal for what you need. All you have to do is ask…
From 1st May to 30th September
Breakfast is from 8:00 to 22:00
From 1st October to 30th April
Breakfast is from 8:00 to 16:00
At Downtown Guesthouse, we want our guest to feel happy. Each and every one of our experienced members of staff is dedicated to providing the best possible service. We care about your satisfaction throughout your trip. With our genuine sense of hospitality and our service oriented mindset, we always try our best to offer a great experience. Whatever you need, our team is available to help you.
You will be charmed by the warm and convivial welcome of our team and by our local knowledge. Our staff are always on hand to help you discover exciting new places. Whether you're staying in Reykjavik, or traveling around the country, we are here to assist you to book excursions, organise your trip and give you our best tips and advices to have an unforgettable and surprising stay in Iceland. Our team always focus on uncompromising quality in our selection of activities  to help you to discover the very best.
Meet us at the reception desk. You will also find a large selection of brochures, maps, guides, touristic informations…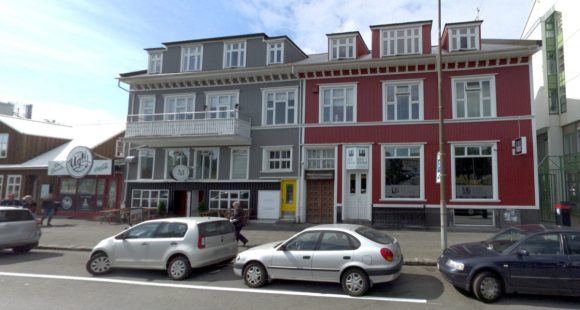 During your stay, you can rent the following items:
No need to book in advance, you can just come at the reception to get them
Hairdryer
1.500 ISK for whole stay
Adapter
1.500 ISK for whole stay
Baby cot
2.500 ISK for whole stay
At the reception, in all houses & in your room, you can enjoy a free Wifi access.
But if you need, we have also a computer with a free access.
You need to print a voucher,
a boarding pass or anything else?
We can do it for you!
Far from home, in this day and age of email, Facebook and international cell phones, it can be good to send your best thoughts to your friends & family with a nice postcard 🙂 It's charming and for sure will put a smile on their face. To avoid the fight of finding the good postcard, stamps, etc… we made it easy for you: directly at the reception you can buy postcards, stamps and we have a mail box! So not anymore good reasons to not send one 😉
It is possible to pay in cash in ISK, EUR, GBP, USD, DKK
If you prefer to pay by card, we accept Mastercard, Visacard, American Express, Discover, Maestro and most of debit cards.
Need further information?
Contact us!